A perfect gift for your beloved cat(s)! Enjoy interactive play time with this Waggling Fish Toy for Cats. This fish toy will stimulate your cat's natural instincts for fun and adventurous fun as it dances around with your kitty.
Eliminate cat boredom with this dancing fish toy that looks like the real deal. Made from soft plush material for fun and safe play session. Each fish comes with catnip inside which is sure to catch your cat's attention every time!
Features:
🐱Electronic Cat Toy - This moving fish cat toy flops and wiggles automatically, bringing your cat a lots of fun!
🐱Easy USB Recharging - NO More Wasting Batteries, an eco-friendly choice!
🐱Realistic Design- The fish kicker toy looks like a real fish. Choose from Super Salmon, Silver Arowana, Cuddly Carp and Crucian Carp. Your cat is going to love playing with these authentic looking fish toys, let's start kicking!
🐱Catnip Fish Toy- Stuffed with natural catmint that can makes your cat excited, relieve your cat's stress and tension with fun, enjoyment and relaxation.
🐱Motion Detecting Motor Inside – Dances and waggles when played with, just like a fish straight out of water. Stops itself when left alone to save battery!
🐱Quality Materials- Made of cotton and short plush, it's soft and will keep your cat's paws and teeth safe. Perfect for biting, chewing and kicking. No chemicals or hazardous substances inside. Suitable for both cats and kittens.
SPECIFICATION
Material: Cotton + Plush + Catmint
Size: appr. 30cm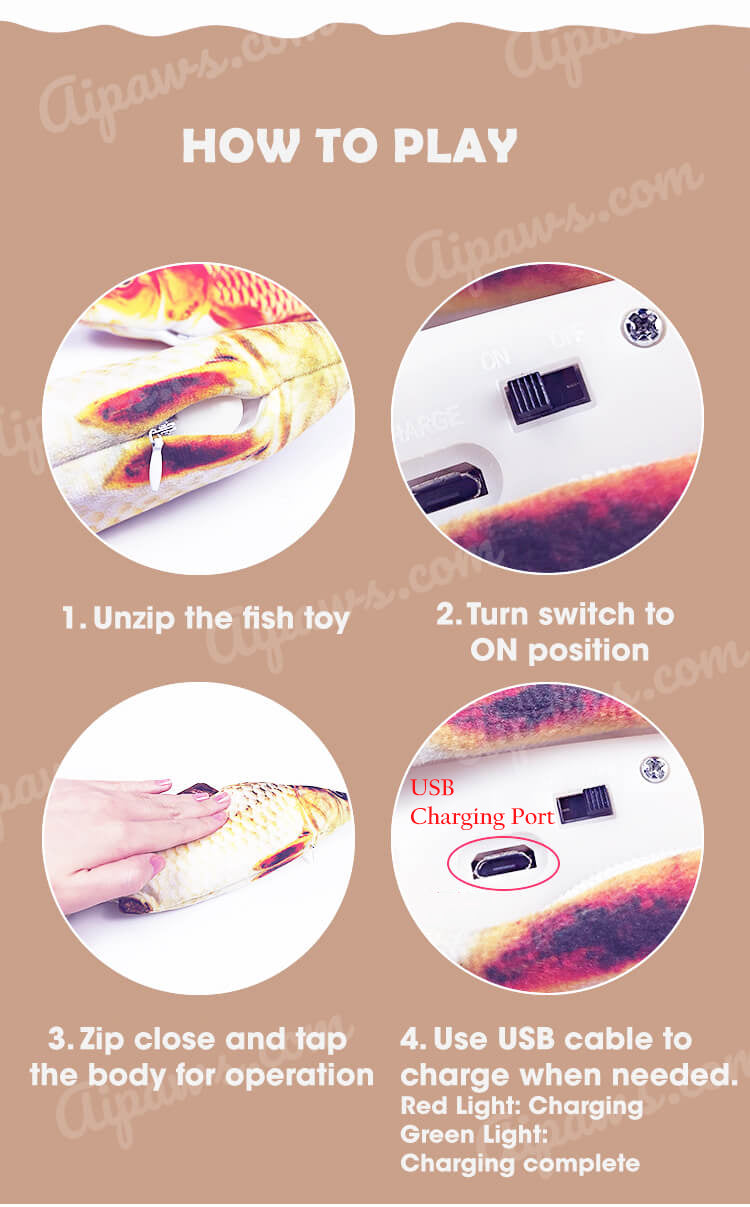 PACKAGE INCLUDES
1 x Cat Wagging Fish Cat Toy
1 x USE Cable